Speakers
Learn more about our other lovely speakers at the 2023 Annual Meeting. This page will be updated as more speakers are announced! If you have any questions about out programming, please reach out to .
Workshop  – October 13, 2023 @ 9am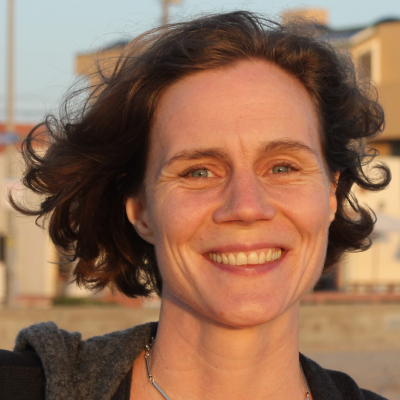 Hendrikje Nienborg
National Eye Institute
Hendrikje Nienborg is an investigator and NIH Distinguished Scholar at the National Eye Institute, NIH, USA, where she leads the Section on Visual Decision Making. She received her medical and doctoral degrees from the Ludwig-Maximilians University in Munich, Germany, and a Master in Neuroscience from the University of Oxford, UK. She conducted postdoctoral work at the National Eye Institute and at the Salk Institute for Biological Studies in La Jolla, CA, before heading her own research group first at the University of Tuebingen, Germany, and since 2019 at the National Eye Institute. Her research has received funding from the NEI (K99/R00 award), the Kavli foundation, the European Research Council (ERC) and the German Research Foundation (DFG). Her lab uses computational, behavioral, pharmacological, functional imaging, large-scale electrophysiological, and, through collaboration, machine learning approaches to address the following questions:
1) how are cognitive and sensory signals integrated in the brain during visually guided decisions? 2) how do context, such as motivation, behavioral state or learning, influence the encoding of the incoming sensory signals? 3) how are these combined signals used when we make decisions? Her group aims to help answer these questions in healthy mammalian brains.
Abstract
Perceptual decisions as action-perception loops in neural circuits
Studies of the neural basis of perceptual decision-making often treat each decision as a sensory-to-motor arc: the task is broken down into (independent) trials, and on each trial neural circuits extract the sensory information, compute the decision, and inform the action to report the decision. This reductionist approach is pragmatic. But it deemphasizes recurrency in the brain, flexibility to solve many tasks, and serial dependence in behavior. These phenomena play an important role during decision making in natural settings. In my talk, I will review advances in our understanding of the neural basis of perceptual decision-making, and highlight current challenges and open questions. I will argue that viewing perceptual decision-making as a recurrent process between multiple neural modules, rather than an arc, may provide a fruitful path towards addressing these challenges.
Workshop – October 13, 2023 @ 10am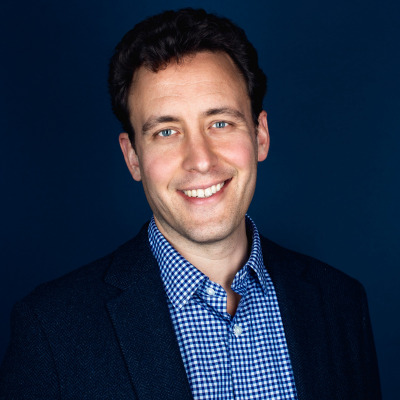 Ryan Oprea
University of California, Santa Barbara
Ryan Oprea is the Maxwell C. and Mary Pellish Chair of Economics at the University of California, Santa Barbara.  His research is focused on understanding how complexity and bounded rationality influence human behavior and institutions.  Ryan serves on the editorial board of the American Economic Review, the Review of Economics and Statistics and Experimental Economics.  He also serves on the executive committee for the Sage Center for the Study of the Mind and the Foundations Institute.  Previously he served as the director of the Laboratory for the Integration of Theory and Experiments (LITE) at UCSB, on the executive committee of the Economic Science Association and as an associate editor at Games and Economic Behavior.  He is a two time recipient of the Exeter Prize for the best paper published Experimental Economics, Behavioral Economics and Decision Theory.
Abstract
Simplicity Equivalents
We provide evidence that the signature anomalies of prospect theory are not special phenomena of risk. They also arise (and often with equal strength) when subjects evaluate deterministic monetary payments that have been disaggregated to resemble lotteries. Thus, we find, e.g., apparent probability weighting in settings without probabilities and loss aversion in settings without loss. Across subjects, the appearance of anomalies in these deterministic tasks strongly predicts their appearance in lotteries. These findings suggest that much of the behavior described by prospect theory may be driven by the complexity of evaluating lotteries rather than by risk or risk preferences.
My Career Path Session – October 15, 2023 @ 12:15 PM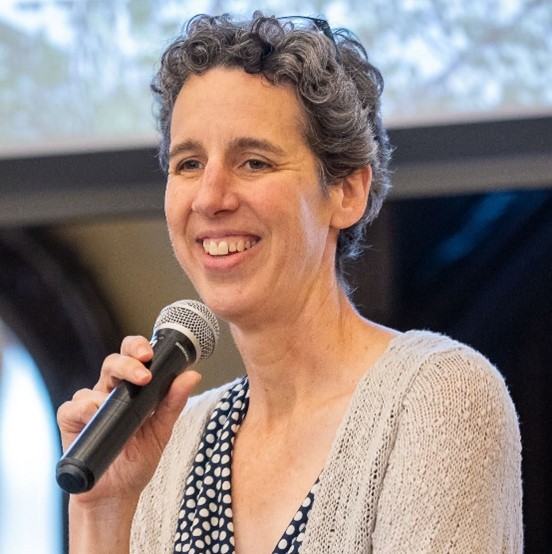 Lesley Fellows
McGill University
Lesley Fellows is an expert on the neurobiology of human decision-making. Her inter-disciplinary work has shown how the frontal lobes guide everyday choices, from basic decisions about what foods to eat, to complex social choices such as voting. Her work has helped to define the causal contributions of prefrontal subregions to reward learning, value-based decision-making, and executive functions, studied in people with chronic focal brain injury. A neurologist-scientist, she has also studied the effects of Parkinson's Disease on decision-making and emotion, and how cognitive and mental health can be optimized for people living with chronic health conditions, such as HIV or long COVID. She completed her DPhil at Oxford University, followed by medicine and neurology at McGill University, and a post-doctoral fellowship with Martha Farah at the University of Pennsylvania. She joined the faculty of McGill University in 2004, where she is Professor of Neurology & Neurosurgery and a neurologist at the Montreal Neurological Institute. She served as Chair of her Department, as Vice Dean, Academic Affairs, in McGill's Faculty of Medicine and Health Sciences, and in August 2023 she took up the positions of Vice Principal (Health Affairs) and Dean of the Faculty of Medicine & Health Sciences at McGill. She is also the immediate Past President of the Society for Neuroeconomics.
Lesley Fellows is set to be the featured speaker during the career path session on Sunday, October 15, 2023, from 12:15 to 13:15.