Society Awards
The Society for Neuroeconomics offers several awards and Fellowships.
Society for NeuroEconomics Early Career Award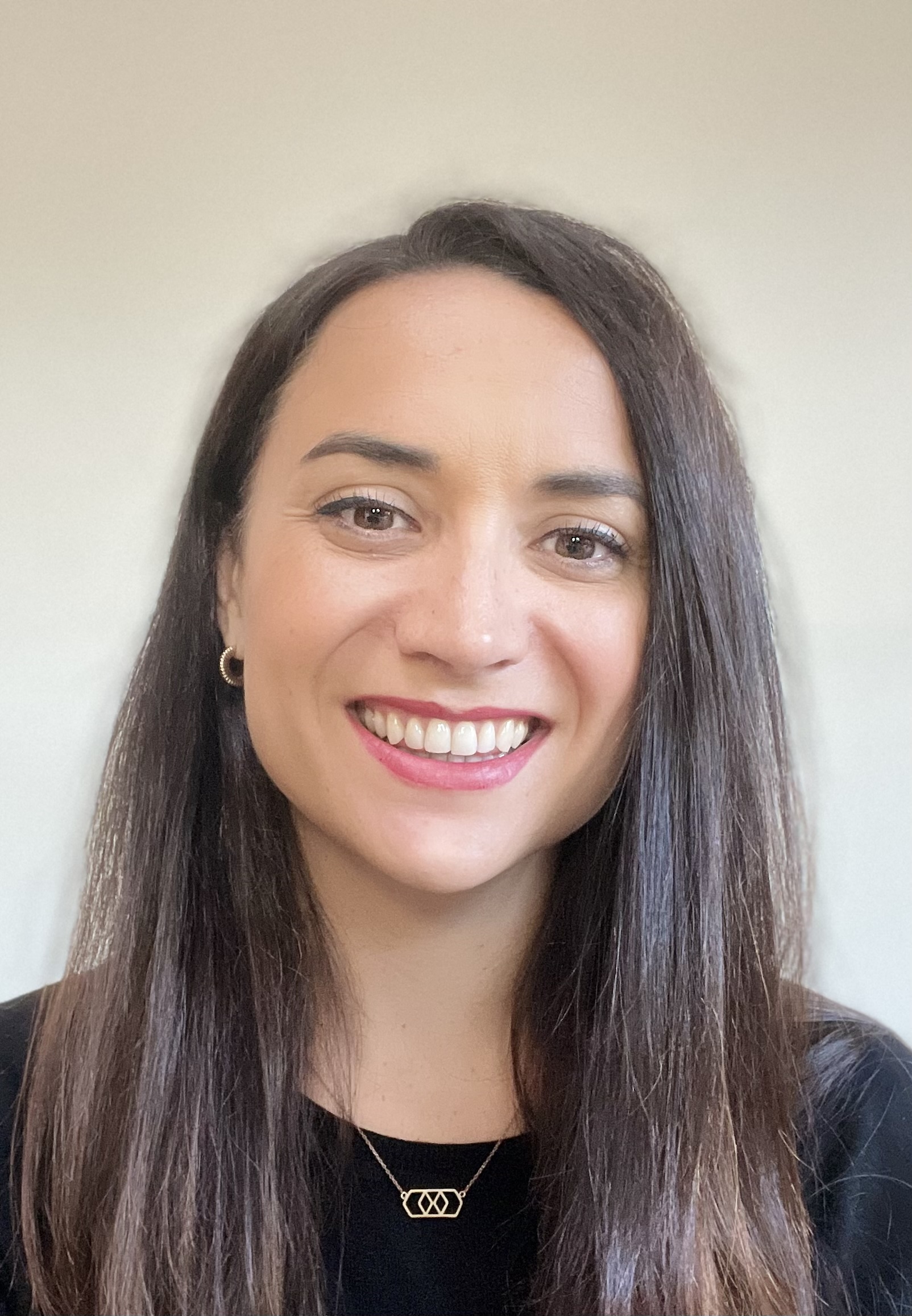 2022 Winner
Claire Gillan
Claire Gillan is an Associate Professor of Psychology at Trinity College Dublin. She received her PhD in Experimental Psychology at the University of Cambridge and shortly after completed a Wellcome Trust postdoctoral fellowship at New York University in the area of computational psychiatry. She has made several important contributions towards our understanding of the brain's habit system and how it relates to compulsive disorders. More recently, she has been driving a number of innovations in technology-based approaches to scaling-up psychiatry research, including developing a smartphone app (www.neureka.ie), new methods for large-scale online treatment prediction studies and exploring linguistic analysis on social media as a way to capture how emotional states change through time.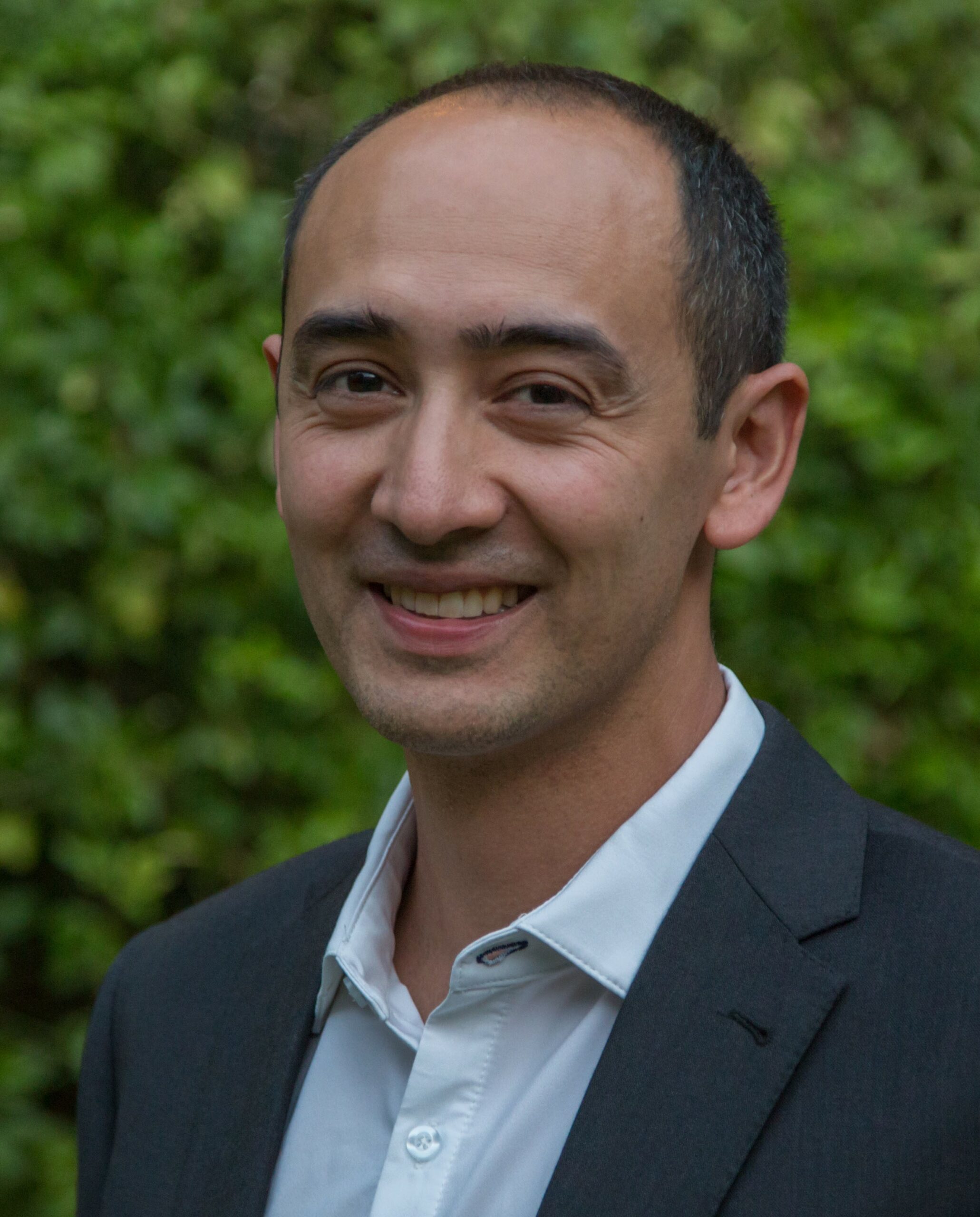 2022 Winner
Robb Rutledge
Robb Rutledge is an Assistant Professor of Psychology and Psychiatry at Yale University. He received his B.Sc. in Biology from Caltech, Ph.D. in Neural Science from New York University, and was a postdoctoral fellow at University College London where he was also an MRC Career Development Fellow. Using computational models, he has shown that happiness relates to recent prediction errors and to dopamine. He has also shown that dopamine plays a role in risk taking that does not depend on value. His research program uses neuroimaging, pharmacology, and large-scale smartphone-based experiments (newest app: https://www.happinessquest.app/) to study decision making and its relationship to affective states like happiness and to the symptoms of psychiatric disorders.
Previous Early Career Award Winners
2021 – Amitai Shenhav & Cendri Hutcherson
2020 – Oriel Feldman Hall & Ryan Webb
2019 – Catherine Hartley & Gregory Samanez Larkin
2018 – Molly Crockett & Uma Karmarkar
2017 – Agnieszka Tymula & Ian Krajbich
2016 – Tali Sharot, PhD & Vinod Venkatraman, PhD
2015 – Hilke Plassmann, PhD & Ming Hsu, PhD
2014 – Joseph Kable, PhD
2013 – Tim Behrens, PhD & Daphna Shohamy, PhD
2012 – Nathaniel Daw, PhD
2011 – Camillo Padoa Schioppa, PhD
2010 – Todd Hare, PhD
2009 – Ben Hayden, PhD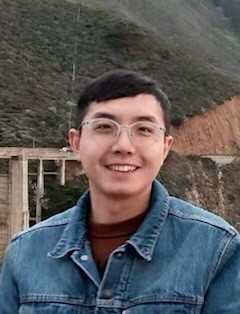 2022 Winner
Weikang Shi

"Causal Function and Bias Correlation of the Orbitofrontal Cortex in Economic Choices. "
Biography:
Weikang Shi obtained his bachelor's degree in biological science from Peking University in China, and PhD degree in Neuroscience from Washington University in St. Louis under the mentorship of Dr. Camillo Padoa-Schioppa. He is now a Wu Tsai Postdoctoral Associate at Yale University studying social interactions and social decisions.
His PhD dissertation focused on the causal function of the orbitofrontal cortex (OFC) and the neural origins of the behavioral biases in the economic decisions. In the first project, he used micro-stimulation to build the casual link between OFC and economic choices. He found that low-current microstimulation could facilitate the economic choices through valuation process; on the other hand, high-current micro-stimulation could disrupt both the valuation and comparison stage during the economic decisions, and induce choice biases and increase choice variability. In the second project, he examined the neural correlates of behavioral variabilities and choice biases under sequential offers. He found that the two mental stages, valuation and comparison, could contribute to the behavioral variabilities and choice biases under sequential offers differently through different groups of cells. Taken together, his dissertation studies concurrently demonstrated the critical function of OFC in both stages in the economic choices. 
Previous Dissertation Award Winners
Best Dissertation Award
2021-
Dr. Vered Kurtz-David, Tel Aviv University
"Investigation of Economic Inconsistency and Behavior, and their Neural Mechanisms"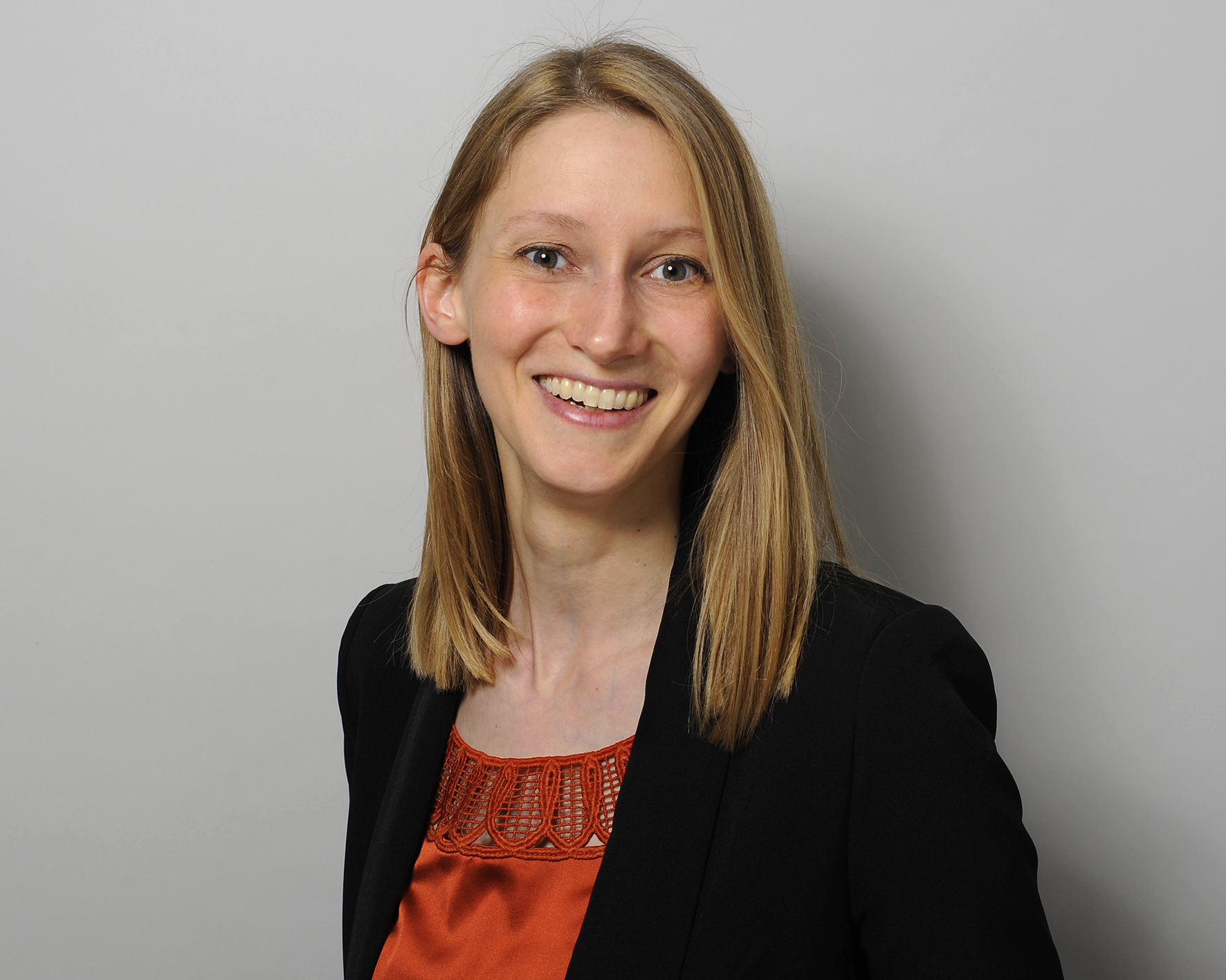 2022 Winner
"Neural and computational mechanisms of momentary fatigue and persistence in effort-based choice. Nature Communications." Müller, T., Klein-Flügge, M. C., Manohar, S. G., Husain, M. & Apps, M. A. J. (2021) Nature Communications. 12, 4593
https://www.nature.com/articles/s41467-021-24927-7 
Tanja Müller is currently a Postdoctoral Fellow at the Zurich Center for Neuroeconomics, University of Zurich. Prior to this she studied Psychology (B.Sc.) at the University of Freiburg in Germany and Neuro-Cognitive Psychology (M.Sc.) at LMU Munich, was a visiting student at the University of Oxford and a visiting researcher at Stanford University. Recently, she obtained a D.Phil. in Experimental Psychology, supervised by Dr. Matthew Apps and Prof. Masud Husain, at the University of Oxford where her work focused on the brain mechanisms underlying fatigue and its impact on effort-based decisions.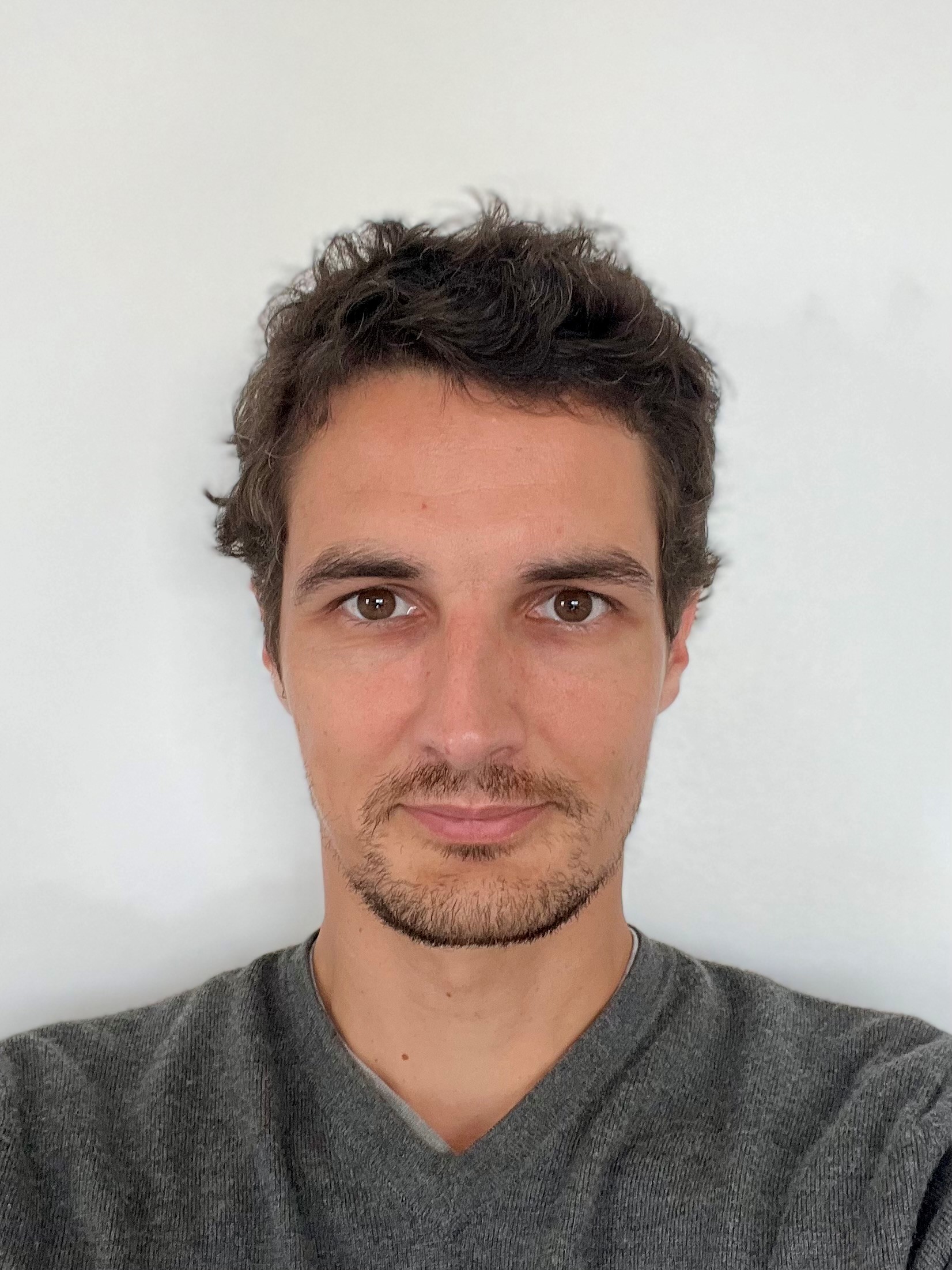 2022 Winner
"Efficient coding of numbers explains decision bias and noise." *Prat-Carrabin, A., & Woodford, M. (2022).  Nature Human Behaviour, 845–848.
https://www.nature.com/articles/s41562-022-01352-4
Arthur Prat-Carrabin is a Postdoctoral Research Scholar at Columbia University, in the Cognition and Decision Lab of the Economics department. He graduated from École Polytechnique, in Paris, and obtained his PhD in the Physics department of the École Normale Supérieure, also in Paris. Arthur is interested in how information is represented in the brain, from encoding-decoding mechanisms of perception to human inference under uncertainty. In his work, theory always informs experiments, and vice versa. Arthur is on the job market for 2023. 
Previous Winners
Paper of the Year Award
2021-
Abhishek (Abhi) Banerjee, Newcastle University
"Value-guided remapping of sensory cortex by lateral orbitofrontal cortex."
Banerjee A*, Parente G, Teutsch J, Lewis C, Voigt FF and Helmchen F (2020) Value-guided remapping of sensory cortex by lateral orbitofrontal cortex. Nature 585:245-250.
https://www.nature.com/articles/s41586-020-2704-z 
Best Talk and Best Poster Award
For Poster & Talk Presenters
Bring your best work because all presenters will automatically be reviewed for a Best Talk and Best Poster Award. A judging committee will review all presenters on their work and their presentation execution. The winner of each will earn $100 and will be featured in post conference communication and on the website.
Best Talk Award Winners
Best Talk Presenters
2022-
Jo Cutler, University of Birmingham
"Damage to ventromedial prefrontal cortex decreases effortful prosocial behaviours"
Jo Cutler, Matthew Apps, Daniel Drew, Deva Jeyaretna, Masud Husain, Sanjay Manohar, Patricia Lockwood
Kiyohito Iigaya, Columbia University
"Neural computation underlying aesthetic experience"
Kiyohito Iigaya, Sanghyun Yi, Iman Wahle, Koranis Tanwisuth, John O'Doherty

2021 –
Gold: Rafael Polania, University of Zurich
"Neural codes in early sensory areas maximize fitness"
Jonathan Schaffner, Philippe Tobler, Todd Hare
Silver: Haoxue Fan, Harvard University
"Trait somatic anxiety is associated with reduced exploration and underestimation of relative uncertainty"
Samuel Gershman, Elizabeth Phelps
Bronze: Valentin Wyart, Ecole Normale Superieure
"Imprecise learning drives variable but adaptive decisions under uncertainty in humans and artificial neural networks"
2020: Zhihao Zhang, University of California, Berkeley
"Retrieval-Constrained Valuation: Toward Prediction of Open-Ended Decisions"
Shichun Wang, Maxwell Good, Siyana Hristova, Andrew Kayser, Ming Hsu
2019: Brian Sweis, University of Minnesota
"Translational neuroeconomics in addiction: Species-specific similarities and differences in dysfunction between wanting vs liking among humans and mice."
Jazmin Camchong, Samantha Abram, Sheila Specker, Kelvin Lim, Angus MacDonald, Mark Thomas, David Redish
2018: Sudeep Bhatia, University of Pennsylvania
"The space of decision models" 
Lisheng He, Wenjia Joyce Zhao
2017: Wouter Kool, Harvard University
"Neural and behavioral signatures of metacontrol in reinforcement learning"
Wouter Kool, Samuel Gershman, Fiery Cushman
2016: Daniel Kimmel, Columbia University
"Encoding of value and choice as separable, dynamic neural dimensions in orbitofrontal cortex"
Daniel Kimmel, Gamaleldin Elsayed, John Cunningham, William Newsome
2015: Tobias Kalenscher, Universität Düsseldorf, Germany
"Basolateral amygdala lesions abolish mutual reward preference in rats"
Tobias Kalenscher, Marijn van Wingerden, Sandra Schäble, Julen Hernandez-Lallement
2014: Molly Crockett, University of Oxford, England
"How Serotonin and Dopamine Shape Moral Decision Making"
Crockett MJ, Siegel , Kurth- Nelson Z, Ousdal OT, Story GW, Dayan P, Dolan RJ
2013: Ritwik K Niyogi, Gatsby Computational Neuroscience Unit, UCL
"Some work and some play: a normative, microscopic approach to allocating time between work and leisure"
Ritwik K. Niyogi, Yannick-Andre Breton, Rebecca B. Solomon, Kent Conover, Peter Shizgal, Peter Dayan
Joe Kable, University of Pennsylvania
"From valuation to action: choice prediction in vmPFC and beyond"
2012: Tali Sharot, UCL
"Why Humans Discount Bad News: Findings from development, pharmacology and TMS"
Best Poster Award Winners
Best Poster Presenters
2022 –
Laura Globig, University College London
"Changing the Incentive Structure of Social Media Platforms to Halt the Spread of Misinformation"
Laura Globig, Nora Holtz, Tali Sharot

2021 –
Gold: Micah Edelson, University of Zurich
"Goal-dependent recalibration of hippocampal representations facilitates self-control"
Micah Edelson, Todd Hare
Silver: Nitisha Desai, Ohio State University
"Investigating the link between neural reward reactivity and attention"
Nitisha Desai, Allison Londerée, Eunbin Kim, Dylan Wagner, Ian Krajbich, Kentaro Fujita
Bronze: Marie Falkenstein, Sorbonne University
"Does COVID-related stress affect self-control and the ability to make healthy food choices"
Marie Falkenstein, Felix Nitsch, Leonie Koban, Aiqing Ling, Tobias Kalenscher, Hilke Plassmann

2020 Alexandre Filipowicz, University of Pennsylvania
"Using mobile eye-tracking to capture the effects of choice set size on information processing during purchase decisions in the field"
Alexandre Filipowicz, Laura Zaneski; M. Kathleen Caulfield; Quentin Andre; Eric Singler; Hilke Plassmann; Joseph Kable
2019: Jaime Castrellon, Duke University
"Individual differences in dopamine predict self-control of everyday desires"
Jaime Castrellon, David Zald, Gregory Samanez Larkin
2018: Jaime Castrellon, Duke University
"Parsing the role of dopamine in reward discounting and subjective valuation"
Jaime Castrellon, Gregory Samanez-Larkin
2017: Jan Zimmermann, New York University
"Adapting choice behavior and neural value coding in monkey orbitofrontal cortex"
Jan Zimmermann, Paul Glimcher, Kenway Louie
2016: Alireza Soltani, Dartmouth College
"Contributions of neural adaptation to value-based and perceptual choice"
Oihane Horno, Mehran Spitmaan, Alireza Soltani

2015: Alaa Ahmed, University of Colorado Boulder
"Effort, reward, and vigor in decision-making and motor control"
Authors: Reza Shadmehr, Helen Huang, Alaa Ahmed
2014: Cendri Hutcherson, California Institute of Technology
"Ethics or empathy? Different appraisals activate distinct social cognitive brain regions during altruistic choice"
Authors: Cendri Hutcherson & Antonio Rangel
2013: Raphaëlle Abitbol, Pantheon-Sorbonne University
"Pre-stimulus brain activity predicts subjective valuation in monkeys and humans? "
Authors: R. Abitbol, M. Lebreton, G. Hollard, B. J. Richmond, S. Bouret, M. Pessiglione
2012: Ian Krajbich, The Ohio State University
"Thinking fast and slow ? The reverse-inference problem with reaction times?"
Authors: I. Krajbich, B. Bartling, T. Hare, E. Fehr
2011: Hilke Plassmann, INSEAD and Cognitive Neuroscience Unit INSERM & Ecole Normale Superieure & University of Toronto
"Is there a common "cost" currency system? Neural correlates of abstract and somatosensory costs during value integration"
Authors: Hilke Plassmann & Nina Mazar
2010: Jeffrey Cockburn, Cognitive, Linguistic and Psychological Sciences, Brown University
"Why (and how much) do we value the freedom to choose? Decision enhances spatial credit assignment in reinforcement learning "
Authors: Jeffrey Cockburn and Michael J. Frank