Society Awards
The Society for Neuroeconomics offers several awards and Fellowships.
Society for NeuroEconomics Early Career Award
Application Information
The Society for NeuroEconomics invites applications for its annual Early Career Award. The successful applicants will demonstrate significant contributions to understanding the neural basis of decision making or the impact of this knowledge on formal understanding of decision behavior. Applications will be reviewed by a committee appointed by the President of the Society.
There will be two awards granted that each include a $1000 monetary prize and an engraved plaque, which will be presented at the Annual Meeting of the Society each year.
Eligible candidates are active members of the Society for NeuroEconomics who have completed their PhD and are up to and including 7 years into their faculty position or 10 years after the completion of their PhD as of the time they are considered. Less senior researchers, including postdocs, are therefore also eligible.
Applicants for the Early Career Award must submit a pdf file consisting of a one page description of their work and its relevance to neuroeconomics as well as current CV.  Applicants will also be asked to provide two letters of recommendation.
Candidates can self nominate or be nominated.
Previous Early Research Award Winners
2020 – Oriel Feldman Hall & Ryan Webb
2019 – Catherine Hartley & Gregory Samanez Larkin
2018 – Molly Crockett & Uma Karmarkar
2017 – Agnieszka Tymula & Ian Krajbich
2016 – Tali Sharot, PhD & Vinod Venkatraman, PhD
2015 – Hilke Plassmann, PhD & Ming Hsu, PhD
2014 – Joseph Kable, PhD
2013 – Tim Behrens, PhD & Daphna Shohamy, PhD
2012 – Nathaniel Daw, PhD
2011 – Camillo Padoa Schioppa, PhD
2010 – Todd Hare, PhD
2009 – Ben Hayden, PhD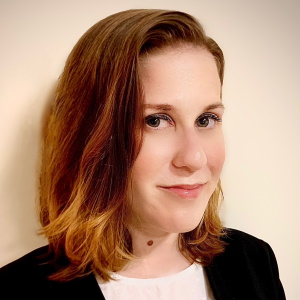 2021 Winner
Dr. Vered Kurtz-David

"Investigation of Economic Inconsistency and Behavior, and their Neural Mechanisms"
Biography:
I have recently finished my PhD at Prof. Dino Levy's lab at Tel Aviv University. Currently, I am a Postdoctoral Fellow at Prof. Paul Glimcher's lab at NYU Langone.
In my dissertation, I laid focus on inconsistent choice behavior. Humans are often inconsistent, hence irrational, when choosing among simple bundles of goods, even without changes to framing or context. However, the cognitive and neuronal mechanisms that give rise to these irrational behaviors are still unknown. Understanding how we choose is of central interest to neuroscience, psychology, economics, political science and other fields. I tackled this phenomenon from different perspectives.
First, I demonstrated that inconsistency might be rooted in inherent biological constraints. I showed that the deviations from rational choice arise in the same brain regions responsible for value computation, suggesting that inconsistency arises due to the stochastic nature of value computation. Next, I investigated the choice-dynamics of irrational choice using mouse-tracking techniques, to disentangle its value-based elements originating in value computation, from its motor-execution elements. I found that certain elements in the choice dynamics and basic motor traits, extracted from the mouse trajectories, can predict inconsistency levels. Finally, I examined how several aspects of experimental design activate different cognitive heuristics, which in turn, influence irrational choice.
Taken together, these findings suggest that some degree of irrationality is an integral feature of human decision-making, and perhaps should not be considered sub-optimal. It is affected by intrinsic elements, like noisy neural networks, as well as external elements, like the choice environment.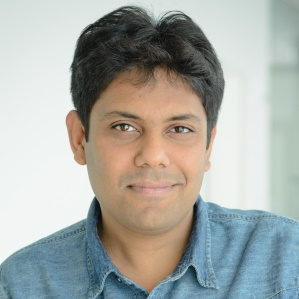 2021 Winner
"Value-guided remapping of sensory cortex by lateral orbitofrontal cortex." Banerjee A*, Parente G, Teutsch J, Lewis C, Voigt FF and Helmchen F (2020) Value-guided remapping of sensory cortex by lateral orbitofrontal cortex. Nature 585:245-250.
https://www.nature.com/articles/s41586-020-2704-z
Abhishek (Abhi) Banerjee is a Senior Lecturer at Newcastle University, UK. Abhi did his D.Phil. at the University of Oxford as a Felix Scholar. He was a Simons Fellow at MIT and a Teaching Fellow in Neurobiology at Harvard University. He was then a Marie Curie Fellow and NARSAD Young Investigator at the University of Zürich. His lab is working on neural circuit mechanisms underlying flexibility of decision-making and how circuit dysfunctions arise in animal models of neurological disorders.
Best Talk and Best Poster Award
For Poster & Talk Presenters
Bring your best work because all presenters will automatically be reviewed for a Best Talk and Best Poster Award. A judging committee will review all presenters on their work and their presentation execution. The winner of each will earn $100 and will be featured in post conference communication and on the website.
Previous Best Talk and Poster Award Winners
Best Talk Presenters
2020: Zhihao Zhang, University of California, Berkeley
"Retrieval-Constrained Valuation: Toward Prediction of Open-Ended Decisions"
Shichun Wang, Maxwell Good, Siyana Hristova, Andrew Kayser, Ming Hsu
2019: Brian Sweis, University of Minnesota
"Translational neuroeconomics in addiction: Species-specific similarities and differences in dysfunction between wanting vs liking among humans and mice."
Jazmin Camchong, Samantha Abram, Sheila Specker, Kelvin Lim, Angus MacDonald, Mark Thomas, David Redish
2018: Sudeep Bhatia, University of Pennsylvania
"The space of decision models" 
Lisheng He, Wenjia Joyce Zhao
2017: Wouter Kool, Harvard University
"Neural and behavioral signatures of metacontrol in reinforcement learning"
Wouter Kool, Samuel Gershman, Fiery Cushman
2016: Daniel Kimmel, Columbia University
"Encoding of value and choice as separable, dynamic neural dimensions in orbitofrontal cortex"
Daniel Kimmel, Gamaleldin Elsayed, John Cunningham, William Newsome
2015: Tobias Kalenscher, Universität Düsseldorf, Germany
"Basolateral amygdala lesions abolish mutual reward preference in rats"
Tobias Kalenscher, Marijn van Wingerden, Sandra Schäble, Julen Hernandez-Lallement
2014: Molly Crockett, University of Oxford, England
"How Serotonin and Dopamine Shape Moral Decision Making"
Crockett MJ, Siegel , Kurth- Nelson Z, Ousdal OT, Story GW, Dayan P, Dolan RJ
2013: Ritwik K Niyogi, Gatsby Computational Neuroscience Unit, UCL
"Some work and some play: a normative, microscopic approach to allocating time between work and leisure"
Ritwik K. Niyogi, Yannick-Andre Breton, Rebecca B. Solomon, Kent Conover, Peter Shizgal, Peter Dayan
Joe Kable, University of Pennsylvania
"From valuation to action: choice prediction in vmPFC and beyond"
2012: Tali Sharot, UCL
"Why Humans Discount Bad News: Findings from development, pharmacology and TMS"
---
Best Poster Presenters
2020 Alexandre Filipowicz, University of Pennsylvania
"Using mobile eye-tracking to capture the effects of choice set size on information processing during purchase decisions in the field"
Alexandre Filipowicz, Laura Zaneski; M. Kathleen Caulfield; Quentin Andre; Eric Singler; Hilke Plassmann; Joseph Kable
2019: Jaime Castrellon, Duke University
"Individual differences in dopamine predict self-control of everyday desires"
Jaime Castrellon, David Zald, Gregory Samanez Larkin
2018: Jaime Castrellon, Duke University
"Parsing the role of dopamine in reward discounting and subjective valuation"
Jaime Castrellon, Gregory Samanez-Larkin
2017: Jan Zimmermann, New York University
"Adapting choice behavior and neural value coding in monkey orbitofrontal cortex"
Jan Zimmermann, Paul Glimcher, Kenway Louie
2016: Alireza Soltani, Dartmouth College
"Contributions of neural adaptation to value-based and perceptual choice"
Oihane Horno, Mehran Spitmaan, Alireza Soltani

2015: Alaa Ahmed, University of Colorado Boulder
"Effort, reward, and vigor in decision-making and motor control"
Authors: Reza Shadmehr, Helen Huang, Alaa Ahmed
2014: Cendri Hutcherson, California Institute of Technology
"Ethics or empathy? Different appraisals activate distinct social cognitive brain regions during altruistic choice"
Authors: Cendri Hutcherson & Antonio Rangel
2013: Raphaëlle Abitbol, Pantheon-Sorbonne University
"Pre-stimulus brain activity predicts subjective valuation in monkeys and humans? "
Authors: R. Abitbol, M. Lebreton, G. Hollard, B. J. Richmond, S. Bouret, M. Pessiglione
2012: Ian Krajbich, The Ohio State University
"Thinking fast and slow ? The reverse-inference problem with reaction times?"
Authors: I. Krajbich, B. Bartling, T. Hare, E. Fehr
2011: Hilke Plassmann, INSEAD and Cognitive Neuroscience Unit INSERM & Ecole Normale Superieure & University of Toronto
"Is there a common "cost" currency system? Neural correlates of abstract and somatosensory costs during value integration"
Authors: Hilke Plassmann & Nina Mazar
2010: Jeffrey Cockburn, Cognitive, Linguistic and Psychological Sciences, Brown University
"Why (and how much) do we value the freedom to choose? Decision enhances spatial credit assignment in reinforcement learning "
Authors: Jeffrey Cockburn and Michael J. Frank
Thank you to our Sponsors