Welcome To Crystal City
Crystal City is an urban neighborhood in the southeastern corner of Arlington, Virginia south of Downtown Washington D.C. It offers its residents and visitors with both an urban and suburban feel. Among the massive skyscrapers and glass buildings, there are blocks of quiet residential area surrounded by greenery and great places for a morning jog. Hamburger Hamlet, Cafe Pizzaiolo or Urban Thai are just some of the neighborhood's popular restaurants to enjoy some great food after work hours. 
Enjoy easy access to three different metro stops — the Crystal City metro, Pentagon City, and Pentagon — as well as the Virginia Railway Express. Alowing you to commute between the surrounding areas such as Alexandria, Pentagon or as far as Washington DC. 
The most unique thing on offer in Crystal City is definitely the Crystal City Shops, a large mall located in an underground city. The underground tunnels at Crystal City feature nearly 200 shops, restaurants, and entertainment spots. They also connect directly to many hotels, offices, and even condominiums in the neighborhood.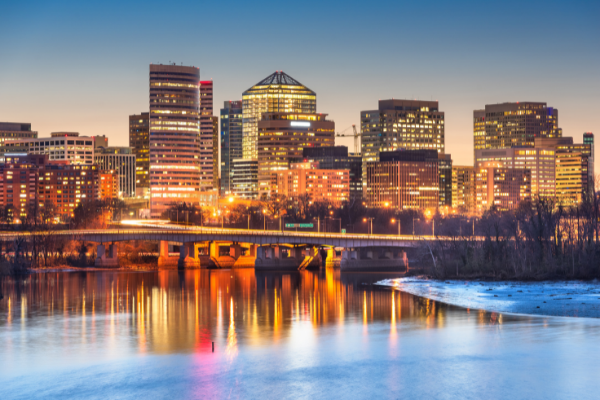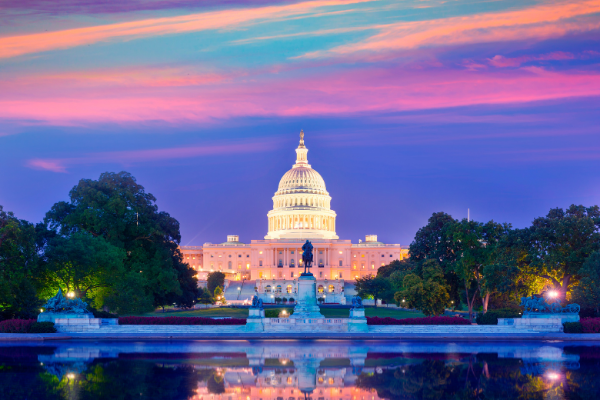 Getting To Crystal City
Air
If you're arriving by air, you'll most likely be flying into Ronald Reagan Washington National Airport (DCA), located right beside the Hyatt Regency. Other near-by airports include Dulles Airport (IAD) and Baltimore Washington International Airport (BWI).
Getting To and From the Airport(s)
Regency From Ronald Reagan Washington Airport (DCA)
Airport Shuttle
Arriving at the airport and need shuttle transportation?  You can now track the Hyatt shuttle for pick-up simply by downloading the link below when you arrive.  The shuttle service will provide you estimated times to and from the airport.  When opening the link be sure to use HOTEL CODE: 2799
https://www.trackmyshuttle.com/
From Dulles Airport (IAD) or Baltimore Washington  International Airport (BWI)
Taxi

From Dulles Airport (IAD) to our Washington DC metro area hotel, cost is approximately $40 to $45.
From Baltimore Washington International Airport (BWI) to our Washington DC metro area hotel, cost is approximately $65 to $70. 
October Weather in Crystal City
Temperatures drop from the summer months, but October becomes another enjoyable autumn month in Arlington, Virginia making it a spectacular time to visit. 
Average high is 22 °C, average low 10 °C
International Visitors
Depending on your citizenship, you may have have to apply for a visa. Before arranging your trip, visit THIS WEBSITE to see what your requirements are.
The SNE Secretariat and Podium Conference Specialists will provide assistance in obtaining visas in the form of support letters once registration is confirmed and fully paid for.

Thank you to our Sponsors