Council Elections are currently open 
 Member of SNE are invited to participate in the election process by voting in the Council elections.
The Council is the highest governing body of the Society, with ultimate responsibility for its conference program and scheduling, public communications, financial administration, and the election of the Society's officers.  Each year, three new council members are chosen from a slate of nominees suggested by the Nomination Committee (current president, president-elect and past president) and voted on by the general membership to serve a three-year term. 
Three seats are open for elections.
Members are asked to cast three votes each:
One for a nominee from list (A): Neuroscience / Psychology / Cognitive Neuroscience cluster
One for a nominee from list (B): Economics / Finance / Business cluster
One unrestricted vote from among the entire list of nominees (A-B)
The three nominees receiving the highest total number of votes will be elected for the three-year term.
The elections will close on September 30 at 23:59 PT.
If you have not received your bulletin, please contact our secretariat at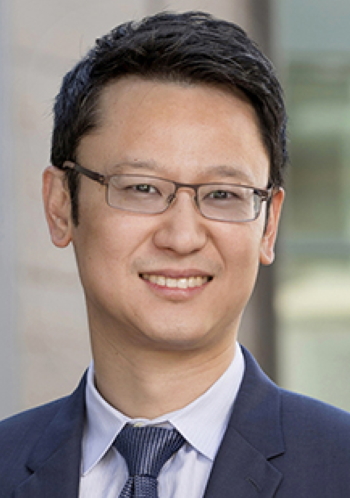 Ming Hsu
University of California, Berkeley, USA
I am currently Associate Professor at the Haas School of Business and Helen Wills Neuroscience Institute, UC Berkeley, where I hold the William Halford Jr. Family Chair in Marketing. I have been involved in neuroeconomic research since its early days, and am among the first generation of graduate students to receive training in both neuroscience and economics. My research focuses on the biological basis of economic and consumer decision-making at a number of different levels of analyses, including: (i) brain regions mediating computations involved in different aspects of decision-making, (ii) the underlying molecular, cellular, and genetic mechanisms, and (iii) how real-world outcomes are associated with variations in these processes. In addition to output of this research, my contributions to neuroeconomics include the dissemination of these findings to the lay audience, and especially through the mentoring of undergraduate, graduate, and postdoc scholars to develop the next generation of neuroeconomic researchers.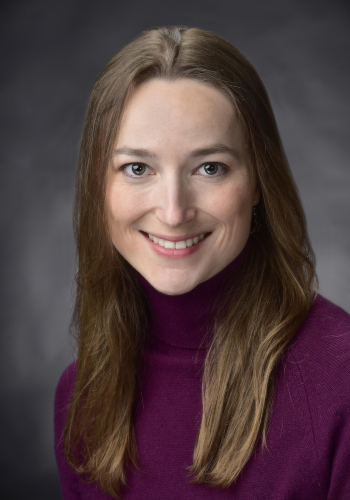 Cendri Hutcherson
University of Toronto, Canada
Cendri Hutcherson is the director of the Decision Neuroscience Laboratory and an Assistant Professor of Psychology at the University of Toronto, with a cross-appointment in the Department of Marketing at the Rotman School of Management and membership in the Graduate Department of Psychological Clinical Science. She received degrees in psychology from Harvard (B.A.) and Stanford (Ph.D.), and spent several years as a post-doctoral scholar studying neuroeconomics at the California Institute of Technology. Her research focuses on developing neurally-inspired computational models of complex decisions, including social and moral behavior, as well as self-control.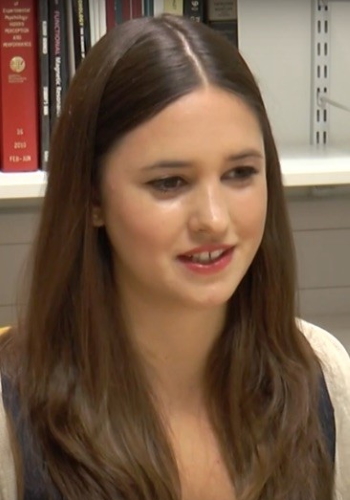 Patricia Lockwood
University of Birmingham, United Kingdom
Dr. Patricia Lockwood is a Medical Research Council Fellow and Senior Research Fellow at the Centre for Human Brain Health, University of Birmingham, where she leads the Social Decision Neuroscience lab. Prior to this she was a Research Fellow at the University of Oxford. Her lab studies the cognitive, computational and neural mechanisms of social learning and decision-making. They combine an array of methodological techniques including neuroimaging, patient studies and computational modelling with behavioural paradigms inspired by economics and learning theory. Patricia has received a number of awards for her work including the Frith Prize for Exceptional Doctoral Contributions, the APS Rising Star Award and the Society for Social Neuroscience Early Career Award.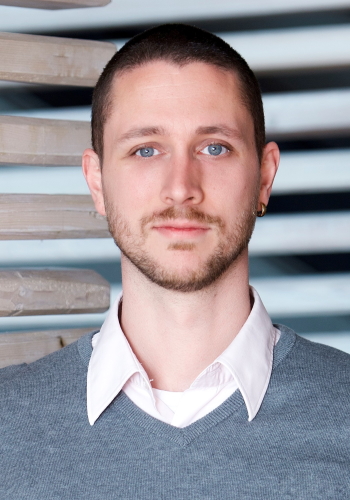 Peter N.C. Mohr
Freir Universitat Berlin, Germany
Peter N.C. Mohr is an Assistant Professor of Neuroeconomics at the Freie Universität Berlin and heads a research group at WZB Berlin Social Science Center. His primary research interests are in the area of contextual influences on individual decision making. Active research topics focus on the role of attention for decision making, decision making in digital environments, and (tax) compliance. He thereby combines functional magnetic resonance imaging (fMRI) with eye tracking and computational modeling of behavior.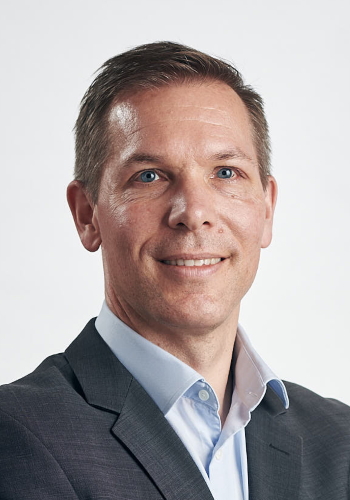 Carsten Murawski
University of Melbourne, Australia
Carsten Murawski is a professor in the Department of Finance and a co-founder and principal investigator of the Brain, Mind & Markets Laboratory at the University of Melbourne (Australia). He uses laboratory experiments to study individual decision-making, in particular its neurobiological basis. The focus of his work is on determining in what ways information processing constraints in the brain affect decision-making, how they can explain the use of heuristics and emergence of cognitive biases, and in what ways decision-making can be improved. A primary area of Carsten's current research is the role of complexity in decision-making. In one strand of his work, he integrates computational complexity theory with decision theory to identify and quantify resource requirements of decisions. 
Prior to joining The University of Melbourne Carsten was a postdoctoral fellow at the University of Zurich. He has been a visiting researcher at New York University and at Columbia University, New York and has taught at undergraduate and graduate level at The University of Melbourne, the University of Zurich and the Swiss Federal Institute of Technology (ETH) Zurich. He was trained in investment banking at JP Morgan in New York and has spent several years in the finance industry. Carsten holds a PhD from the University of Zurich, Switzerland and a Master's degree from the University of Bayreuth, Germany.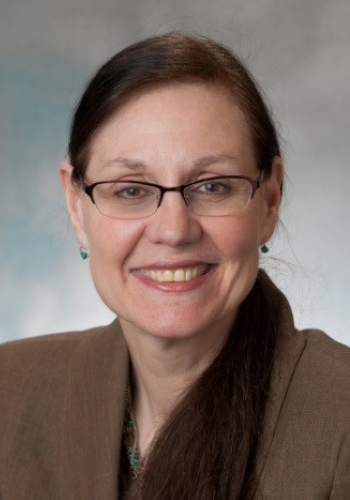 Valerie Reyna
Cornell University, United States
Valerie Reyna is Professor, Director of the Human Neuroscience Institute, and Co-director of the Center for Behavioral Economics and Decision Research at Cornell University. Her research integrates brain and behavioral approaches to understand and improve judgment, decision making, and memory across the life span, with a special focus on decisions involving risk and uncertainty. She is a developer of fuzzy-trace theory, a model of the relation between mental representations and decision making that has been widely applied in law, medicine, and public health. Dr. Reyna is a Fellow of the Society of Experimental Psychologists and has been elected to the National Academy of Medicine.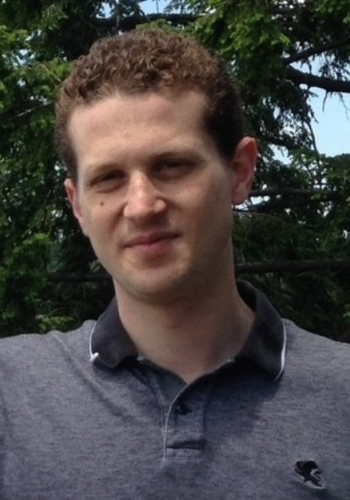 Amitai Shenhav
Brown University, United States
I am an Assistant Professor of Cognitive, Linguistic, & Psychological Sciences at Brown University. Prior to arriving at Brown, I completed a B.A. in Cognitive Neuroscience at UC Berkeley, my Ph.D. in Psychology at Harvard, and a C.V. Starr Postdoctoral Fellowship at Princeton. My research links questions at the heart of neuroeconomics with those at the heart of research on cognitive control. My lab uses a combination of computational modeling and measures of behavior and neural activity to try to address three types of questions at the intersection of these two fields. First, how do goal-directed decision processes diverge from and interact with more automatic responses elicited during value-based decision-making (e.g., emotional reactions, habits)? Second, how are control processes engaged by the process of making a decision (e.g., in response to increasing choice conflict)? Third, how do people make value-based decisions about control allocation (i.e., how much mental effort to invest in a task)? Collectively, our work seeks to integrate theoretical and methodological insights that have been developed by the neuroeconomics community with those from other areas of research within the broader cognitive, computational, and affective neurosciences.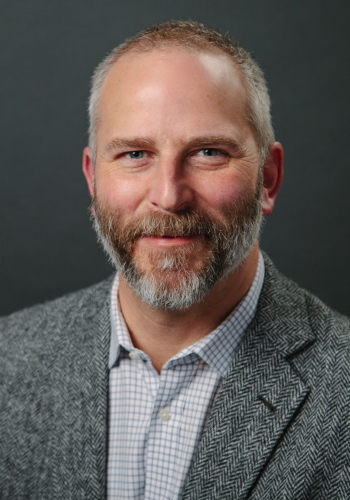 Alec Smith
Virginia Tech, United States
I am an Assistant Professor of Economics at Virginia Tech. I co-direct the Virginia Tech Economics Laboratory and am affiliated faculty in the School of Neuroscience. I study social, cognitive, and affective influences on economic decision-making. I use game theory, computational modeling, and experiments to incorporate factors such as emotions and attention into economic models. Much of my experimental work involves measuring choice process data such as elicited beliefs, response times, eye tracking fixations and durations, physiological measures such as heart rate and skin conductance, and functional brain images. I use these measures to develop and test biologically grounded models of economic choices.  I live in Blacksburg, Virginia with my wife, two daughters, and our Labrador retriever, Daisy.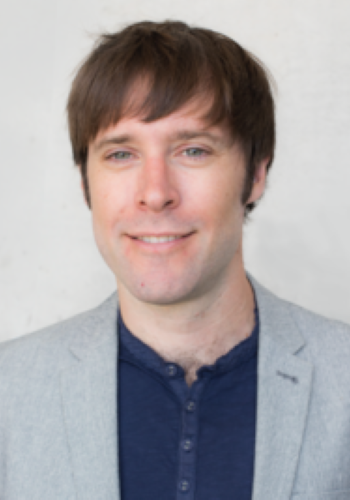 Ryan Webb
University of Toronto, Canada
Ryan Webb's research integrates neuroscience, psychology, and economics to provide insight into consumer behaviour. Recent research includes developing choice prediction models using neural measurements, and examining how human choice behaviour conforms to the principles for how the brain encodes and perceives sensory information. He received a Ph.D. in Economics from Queen's University and research fellowships at New York University and the California Institute of Technology.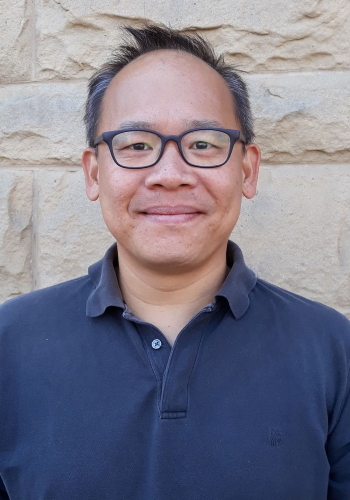 Shih-Wei Wu
National Yang-Ming University, Tawain
As a PhD student (2003-2008), I worked with Larry Maloney (New York University) on movement planning and comparing motor decision making with economic decision making. My postdoctoral work (jointly with Antonio Rangel, John O'Doherty, and Shin Shimojo) focused on investigating the neural mechanisms for sequential information integration and reference-dependent valuation. I am currently an Associate Professor at the Institute of Neuroscience, National Yang-Ming University, Taipei, Taiwan where my lab studies probability estimation and decision making. 
SNE Leadership
Current elected leadership of Society for Neuroeconomics (SNE).
Membership
Become a SNE member and vote in our election.