Council Elections
Members of SNE are invited to participate in the election process for your Council.
The Council is the highest governing body of the Society, with ultimate responsibility for its conference program and scheduling, public communications, financial administration, and the election of the Society's officers.  Each year, three new council members are chosen from a slate of nominees suggested by the Nomination Committee (current president, president-elect and past president) and voted on by the general membership to serve a three-year term.
Three seats are open for elections.
Members are asked to cast three votes each:
One for a nominee from list (A): Neuroscience / Psychology / Cognitive Neuroscience cluster
One for a nominee from list (B): Economics / Finance / Business cluster
One unrestricted vote from among the entire list of nominees (that you have not voted for yet) in either of the above two categories (A-B).
The three nominees receiving the highest total number of votes will be elected for the three-year term.
2021 Election process timelines are as follows:
Board member nominations open July 20th
Deadline for board member nominations Aug 6th
Voting for board elections Aug 27th
Voting for board election ends Sept 10th
Candidates
(listed alphabetically by last name)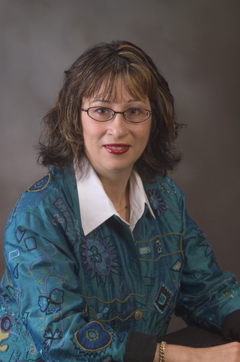 Sheryl Ball
Virginia Tech Department of Economics, School of Neuroscience and Department of Psychology
Dr. Sheryl Ball is a Professor of Economics at Virginia Tech with additional appointments in the School of Neuroscience and Department of Psychology. Her research uses theories and methods from Behavioral Economics, Experimental Economics and Neuroeconomics. Her work explores individual decision-making and strategic behavior, for example, some of her recent work asks how attention and arousal are related to risky choice. One of the practical questions she studies is whether poor adolescent health decisions are associated with an individual's brain function. Much of Dr. Ball's current research is interdisciplinary and done in collaboration with others at the Fralin Biomedical Research Institute (FBRI) in Roanoke, Virginia.
Dr. Ball received her bachelor's degree with honors in mathematical methods in social sciences, and her master's and doctoral degrees in managerial economics and decision sciences from Northwestern University. She has also served as Associate Dean for Curriculum, Instruction, and Advising in the College of Science, Associate Department Head of Economics and Undergraduate Program Director for Economics. She served as Associate Editor at Economic Modeling. As a woman in STEM Dr. Ball has presented work on active learning and research, as well as women in science and is actively involved with mentoring for the Committee for the Status of Women in the Economics Profession.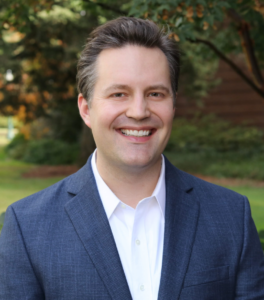 John Clithero
Assistant Professor of Marketing, Lundquist College of Business, University of Oregon
Dr. John Clithero is an Assistant Professor of Marketing at the Lundquist College of Business, University of Oregon. Prior to arriving in Oregon he was an Assistant Professor of Economics at Pomona College. He has also been a visiting professor at The Wharton School, University of Pennsylvania, where he taught a course in consumer neuroscience. Dr. Clithero's research combines various analytic techniques with different kinds of process data (fMRI, EEG, eye-tracking, response times) to better understand and predict human behavior. He and his collaborators have published both empirical and conceptual papers in economics, marketing, psychology, and neuroscience journals. Dr. Clithero has mentored students in economics, marketing, psychology, and cognitive science, and his teaching experience covers undergraduate, MBA, and PhD level courses. He has served on the program committee for the Society for Neuroeconomics for the past three conferences and is honored to be nominated to stand in this election.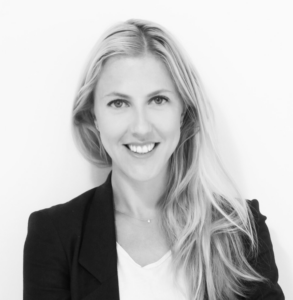 Oriel FeldmanHall
Cognitive, Linguistics and Psychological Sciences Department at Brown University
Oriel FeldmanHall is the Alfred Manning Assistant Professor of Cognitive, Linguistics, and Psychological Sciences at Brown University, with a secondary appointment at the Carney Institute of Brain Science. She received her B.A. in Biopsychology from Cornell University and her Ph.D. in Neuroscience from Cambridge University. Her lab studies the neural basis of human social behavior, with a focus on morality, altruism, trust, and reciprocity. By leveraging methodologies from behavioral economics, cognitive neuroscience, and social psychology, her research also aims to characterize how emotion influences these complex social processes.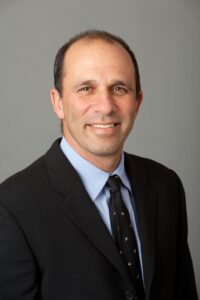 Paul Glimcher
PhD, Julius Silver Professor of Neural Science, Professor of Economics and Psychology Professor of Neuroscience and Physiology Co-Director Institute for the Study of Decision Making NYU's Grossman School of Medicine
Dr. Glimcher holds the Julius Silver Professorship of Neural Science, Economics and Psychology at New York University, is Professor of Neuroscience and Physiology at NYU's Langone's School of Medicine. He is Co-Director if NYU's Institute for the Study of Decision Making. He received his undergraduate degree from Princeton University, Magna cum Laude and his Ph.D. in Biomedical Science from the University of Pennsylvania, Neuroscience. He completed a fellowship in Psychology at the University of Pennsylvania before joining NYU as a faculty member. He is a Fellow of the American Association for the Advancement of Science, The Association for Psychological Science and the McKnight, Whitehall, Klingenstein and McDonnell Foundations. He is currently or has been an Investigator of the US: National Institute on Drug Abuse, National Eye Institute, National Institute of Mental Health, the National Institute of Neurological Disorders and Stroke and the National Institute on Aging. Winner of the Margaret and Herman Sokol Award in the Sciences, 2003. Winner of NYU's Distinguished (Lifetime Accomplishment) Teaching Award, 2006. He is a Member of the Dana Alliance for Brain Initiatives, a Fellow of the American Association for the Advancement of Science and a Fellow of the Association for Psychological Science. He has published two monographs on Neuroeconomics: Decisions Uncertainty and the Brain and Foundations of Neuroeconomic Analysis. He is co-editor of the textbook: Neuroeconomics: Decision-Making and the Brain. He was the founding President of the Society for Neuroeconomics but has not served the society in any capacity in roughly a decade. (He is also a serious Potter and Sailor in his spare time.)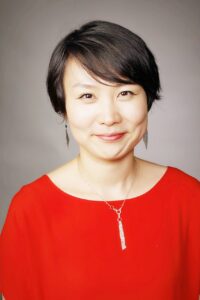 Xiaosi Gu
Center for Computational Psychiatry, Department of Psychiatry and Department of Neuroscience, Icahn School of Medicine at Mount Sinai
Dr. Xiaosi Gu is one of the foremost researchers in the area of computational psychiatry. Her research examines the neural and computational mechanisms underlying human beliefs, decision making, and social interaction in both health and disease, through a synthesis of neuroscience, cognitive science, and behavioral economics approaches. Dr. Gu completed her postdoctoral training in computational psychiatry at Virginia Tech and the Wellcome Trust Centre for Neuroimaging, University College London (UCL), after receiving her Ph.D. in Neuroscience at the Icahn School of Medicine at Mount Sinai (ISMMS). During her time in London, she founded the world's first computational psychiatry course at UCL. Before re-joining Mount Sinai, Dr. Gu held faculty positions at the University of Texas, Dallas and UT Southwestern Medical Center. She is currently an Associate Professor of Psychiatry and Neuroscience, and Founding Director of the Center for Computational Psychiatry at ISMMS.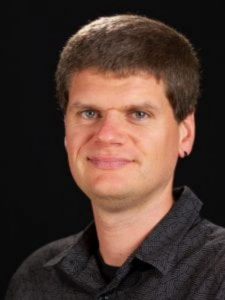 Ian Krajbich
The Ohio State University, Department of Psychology, Department of Economics, Director of the Decision Sciences Collaborative
Dr. Ian Krajbich is an Associate Professor and Director of OSU's Decision Sciences Collaborative. He has degrees in Physics, Business Economics & Management, Social Science, and Behavioral & Social Neuroscience. His lab's research focuses on a combination of mathematical/computational modeling and choice process data, with particular emphasis on sequential sampling models that can account for complex patterns between choices, reaction times, time pressure, eye movements, hand movements, and brain activity. He is currently funded by a National Science Foundation CAREER award and received the SNE Early Career award in 2017. He is an editor at the Journal of Mathematical Psychology and annually hosts the Process Data Workshop at the fall Economic Science Association conference.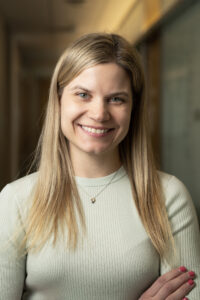 Karolina Lempert
Department of Psychology, University of Pennsylvania
Karolina Lempert is currently a postdoctoral scholar at the University of Pennsylvania, and will soon be an assistant professor of psychology at Adelphi University. Karolina trained with SNE past presidents Paul Glimcher, Liz Phelps, and Joe Kable, and she holds degrees in neurobiology from Harvard University (B.A.) and in psychology from New York University (Ph.D). Her research focuses on understanding the individual differences and situational factors that influence value-based choices, especially intertemporal choices. Karolina is passionate about neuroeconomics, and she has been a regular participant in SNE meetings since 2013.
Stefano Palminteri
Ecole Normale Supérieure (Paris)
Stefano Palminteri is head of the Human Reinforcement Learning team at the Ecole Normale Supérieure (Paris) and a tenured scientist of the National Institute of Health and Medical Research. He received degrees from the University of Bologna (MSc) and the Sorbonne University (PhD). His research mainly focuses on the computational and neural bases of reinforcement learning in healthy subjects and neuropsychiatric conditions. His main contributions concern the neural bases reward-seeking versus punishment-avoidance and the identification of several reinforcement learning biases.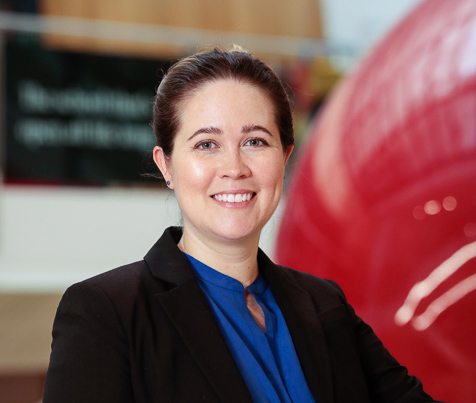 Nicolette J. Sullivan
Assistant Professor of Marketing, Department of Management, London School of Economics and Political Science
Nikki Sullivan is an Assistant Professor of Marketing at London School of Economics and Political Science (LSE). Her research interests include factors influencing the neural computations relating to consumer decisions. She uses methods including fMRI, eye tracking, and mouse tracking to address these questions. Much of her work is on choices involving self-control, and how to nudge consumers toward more patient choices. She has also conducted lab and field experiments with several Fortune 500 companies to improve customer experience. Her work has been featured in popular press outlets such as Huffington Post, ABC News, GB News, and Voice of America. Before joining LSE, she was a Postdoctoral Associate working in the Department of Psychology and Neuroscience and Fuqua's Marketing Department at Duke University. She received her Ph.D. in Computation and Neural Systems from Caltech and an M.A. from The University of Chicago where she also worked as a research professional for Department of Economics and Center for Cognitive and Social Neuroscience. She holds a B.A. from Miami University (Ohio) in psychology with a minor in neuroscience and concentration in biochemistry.
SNE Leadership
Current elected leadership of Society for Neuroeconomics (SNE).
Membership
Become a SNE member and vote in our election.