Council Elections
Members of SNE are invited to participate in the election process for your Council.
The Council is the highest governing body of the Society, with ultimate responsibility for its conference program and scheduling, public communications, financial administration, and the election of the Society's officers.  Each year, three new council members are chosen from a slate of nominees suggested by the Nomination Committee (current president, president-elect and past president) and voted on by the general membership to serve a three-year term.
Three seats are open for elections.
Members are asked to cast three votes each:
One for a nominee from list (A): Neuroscience / Psychology / Cognitive Neuroscience cluster
One for a nominee from list (B): Economics / Finance / Business cluster
One unrestricted vote from among the entire list of nominees (that you have not voted for yet) in either of the above two categories (A-B).
The three nominees receiving the highest total number of votes will be elected for the three-year term.
2023 Election process timelines are as follows:
Voting for Board Elections Opens – September 15th, 2023
Voting for Board Elections Closes – September 29th, 2023
If you have an active membership, you should have received a Survey Monkey link to cast your vote. Please keep an eye on your spam filter. If you have not received this link by September 18th, 2023, please email .
2023 Candidates
(listed alphabetically by last name)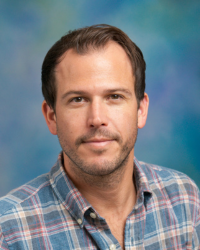 Erie Boorman
University of California, Davis
Erie D. Boorman is an Associate Professor of Psychology and a core member of the Center for Mind and Brain, at the University of California, Davis. He received his Ph.D. from Oxford University working with Matthew Rushworth in Experimental Psychology, before taking up a Sir Henry Wellcome Postdoctoral Fellowship between the California Institute of Technology and Oxford University, and another postdoctoral position working with Tim Behrens at the FMRIB Centre at Oxford and Wellcome Trust Center for Neuroimaging at UCL. His research investigates the computational and neural architecture of learning and decision-making.
Dr. Boorman is a member of professional organizations, including the Society for Neuroeconomics, the Society for Neuroscience, and the Society for Cognitive Neuroscience. Dr. Boorman is the Principle Investigator of the Learning and Decision Making (LDM) Lab at the Center for Mind and Brain at UC Davis.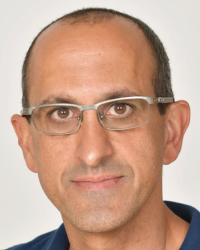 Dino Levy
Tel-Aviv University
Dino Levy is an associate professor at the Marketing Department at Coller School of Management, and a member of the Sagol School of Neuroscience both at Tel-Aviv University. He is the head of the Neuroeconomics and Neuromarketing lab and the chair of the undergraduate program in Management. His lab aims to understand consumer decision-making and various aspects of value representation in the brain. Specifically, they are exploring the effects of basic visual attributes on decision-making and on neural representations of value. They also examine the neural mechanisms of irrational behavior both in humans and in C.elegans. Finally, they are trying to predict consumer's future preferences using neural measurements above and beyond the accuracy of behavioral measurements. They use an interdisciplinary approach, which involves quantitative economic theories, combined with advanced behavioral methods and theoretical models from psychology, marketing, and economics with neuroscience techniques such as fMRI and EEG.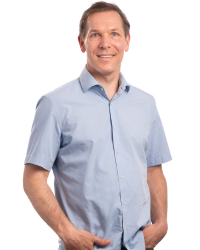 Carsten Murawski
University of Melbourne
I am a decision scientist and professor at the University of Melbourne. I am also the inaugural director of the Centre for Brain, Mind and Markets, an interdisciplinary platform for research on human and machine decision-making in complex environments. I study the computational basis of decision-making. Through a combination of mathematical modelling, behavioural, neuroimaging, pharmacological and markets experiments, I try to characterise the mental and neural computations behind the decisions we make. A key focus of my research has been the mathematical characterisation of complexity of decisions and the effects of the latter on decision quality. Other aspects of decision-making I have investigated include information seeking, learning and intertemporal choice. In my translational research, I'm interested in applying these insights to better understand consumer decisions, the effects of mental disorders on decision-making as well as high-performance decisions. I have worked with government agencies in the areas of financial capability and well-being as well as regulation of financial markets, and with private-sector organisations on the design of financial products. I'm passionate about developing the financial capabilities of people. I'm one of the initiators of Street Finance, a program aimed at improving the financial behaviour and outcomes of young Victorians. As part of the program, university students deliver lessons on basic financial knowledge in high schools around Melbourne. Prior to joining the University of Melbourne, I was a postdoctoral fellow at the University of Zurich. I have been a visiting researcher at New York University and at Columbia University, New York and have taught at undergraduate and graduate level at the University of Melbourne, the University of Zurich and the Swiss Federal Institute of Technology (ETH) Zurich. I have spent several years in the finance industry. I hold a PhD from the University of Zurich, Switzerland and a Master's degree from the University of Bayreuth, Germany.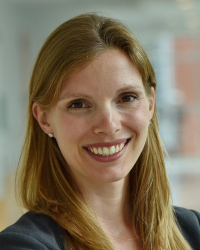 Crystal Reeck
Temple University
Dr. Crystal Reeck is an Associate Professor of Marketing at the Fox School of Business at Temple University, where she also serves as the Associate Director of the Center for Applied Research in Decision Making. She completed degrees at Stanford University and Duke University in psychology and neuroscience, and she trained as a postdoc at Columbia Business School. Her research uses neuroscientific techniques to examine consumer decision making, examining topics like self-control, social processes, and choice architecture. She has also organized the Interdisciplinary Symposium on Decision Neuroscience for many years and is enthusiastic about applications of neuroeconomics to industry and policy.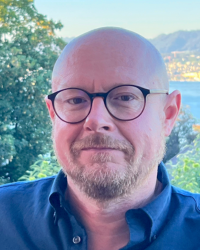 Christian Ruff
Zurich Center for Neuroeconomics
Christian Ruff is Professor of Neuroeconomics and Decision Neuroscience at the Zurich Center for Neuroeconomics in Zurich/Switzerland, where he has been working since the Center's inception in 2009. Before that, he trained and worked in Neuroscience, Psychology, and Cognitive Science in Freiburg/Germany, Vancouver/Canada, and London/UK. In his research, Christian uses a wide spectrum of neuroscience and computational approaches to investigate social, perceptual, and economic decision making – mostly in collaborative projects that integrate different conceptual perspectives. In keeping with his diverse background and research interests, Christian wants to ensure that the Society for Neuroeconomics continues to grow as a truly international and inclusive meeting point for decision researchers from all countries and academic disciplines.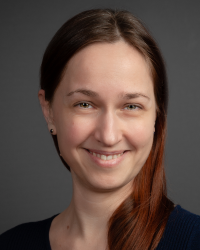 Anita Tusche
Queen's University
Anita Tusche is an assistant professor with a joint position between the Department of Psychology and the Center for Neuroscience Studies at Queen's University, Canada. She received a Ph.D. in Psychology from Humboldt University Berlin (Germany). She continued her research as a Postdoctoral Scholar in decision neuroscience at the Max-Planck Institute for Cognitive and Brain Sciences (Germany) and the California Institute of Technology (USA). Tusche's research aims to build neurally informed computational models of human decision-making that explain differences in choice behaviors across people, contexts, and time. To this end, she draws on insights and methods from psychology, neuroscience, behavioral economics, and computational modeling. Her work focuses on dietary success and prosocial behavior – domains in which many people struggle to align their behaviors with their goals.
SNE Leadership
Current elected leadership of Society for Neuroeconomics (SNE).
Membership
Become a SNE member and vote in our election.