9th Consumer Neuroscience
Satellite Symposium
of the Annual Conference of the Society for Neuroeconomics is taking place on Thursday, September 29, 2022, 11:30 am – 6:30 pm
The purpose of the symposium is to take stock of the current knowledge at the intersection of business school research and neuroscience, provide ideas for future research, and allow interested researchers to meet and discuss research ideas.
Call for Abstracts
The submission for abstracts for oral and poster presentations is now open. Submission are accepted via the SNE Annual Meeting abstract submission form.
Presentation submission deadline: July 1, 2022
Submission deadlines are 23:59 Central Daylight Time on the indicated submission date
Registration
Please register via the SNE Meeting registration form.  There are no costs to attend the Symposium but seating is limited.  Registration is on a first come, first served basis.
Sponsors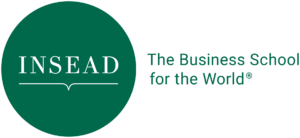 "Using Computational Modeling and Machine Learning to Advance Consumer Neuroscience"
Keynote Speakers: 
Colin Camerer
California Institute of Technology
Ingrid Nieuwenhuis
Alpha.One
---
We look forward to seeing you in Virginia,
Dipankar Chakravarti
Pamplin College of Business, Virginia Tech, USA
Hilke Plassmann
INSEAD, France
Carolyn Yoon
Ross School of Business, University of Michigan, USA